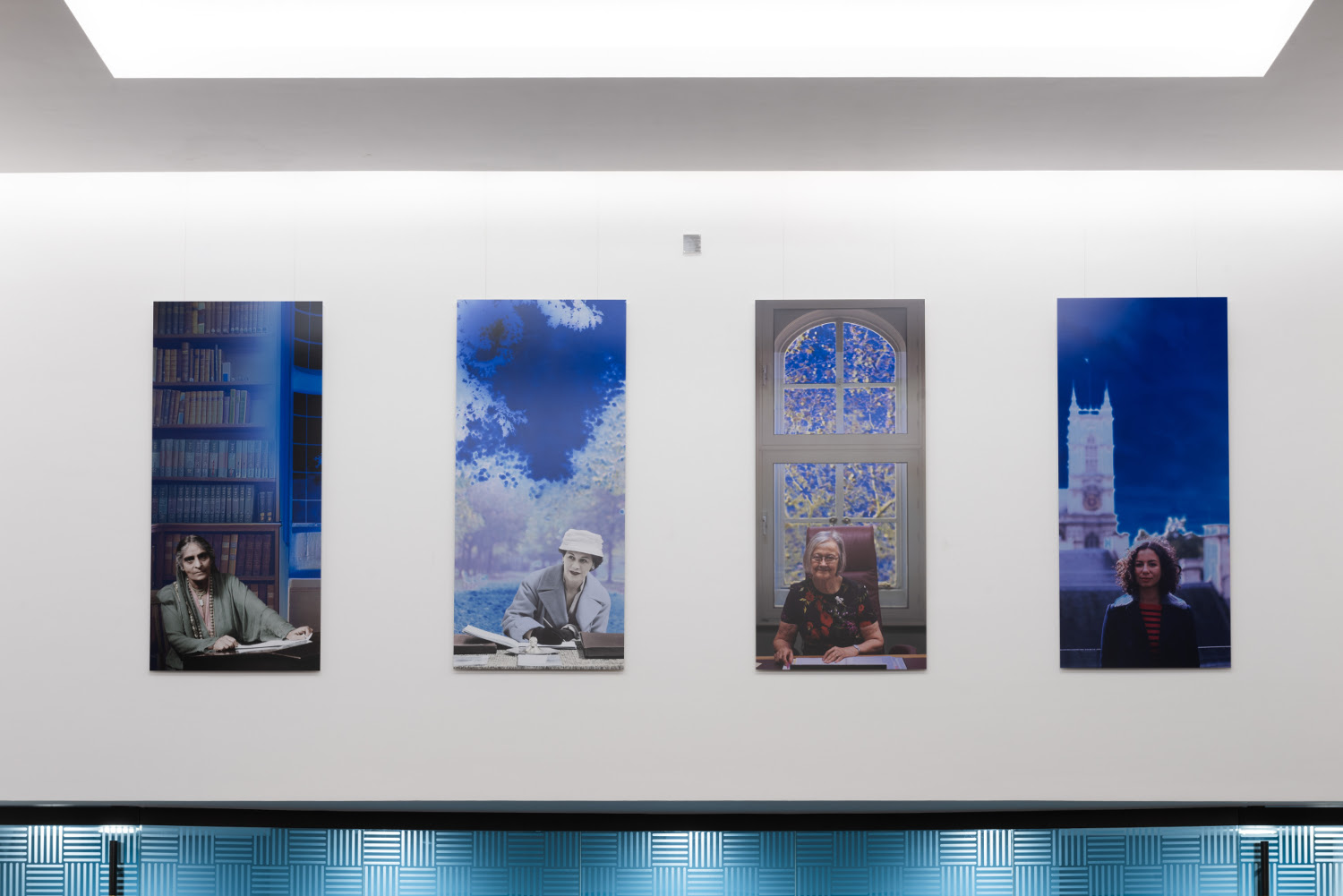 On 16 December 2019, we were thrilled to unveil a bold new public artwork: 'Legacy 2019' by Turner-nominated artist Catherine Yass. Spark21 commissioned this piece for and donated it to the Supreme Court of the United Kingdom, making it the first artwork in the Court's collection to feature women lawyers.
Our intention is for this piece to act as a visual legacy of the past and present of women in the law – one that can be passed on to the next generation. It therefore features the portraits of three trailblazing pioneers, Cornelia Sorabji, Rose Heilbron and Lady Hale, as well as one final, nameless woman, who represents the future women of the profession.
Occupying a swathe of space in Courtroom 2 of the highest court in the land, we hope 'Legacy' will inspire all those who see it over the Next 100 Years, from counsel and judges to members of the public.
Lady Hale, President of the Supreme Court, commented on the piece: "It is important that the story of women in the law can be shared with and understood by visitors to The Supreme Court. I hope that each of the women depicted – past, present and future – will be seen as a role model, especially by our younger visitors. The Supreme Court is enormously grateful to Spark21 for raising the funds for this new work of art."
We want to say a special thank you to the Contemporary Arts Society for their collaboration on this project.
#GiftHerFuture
As part of the commissioning, we invited supporters to #GiftHerFuture. In return for helping us fund this historical artwork, supporters could gift the name of a girl or young woman to be added to the supporters' plaque accompanying the artwork.
We are grateful to all those who took part in the campaign and made this achievement possible.