Exhibition artwork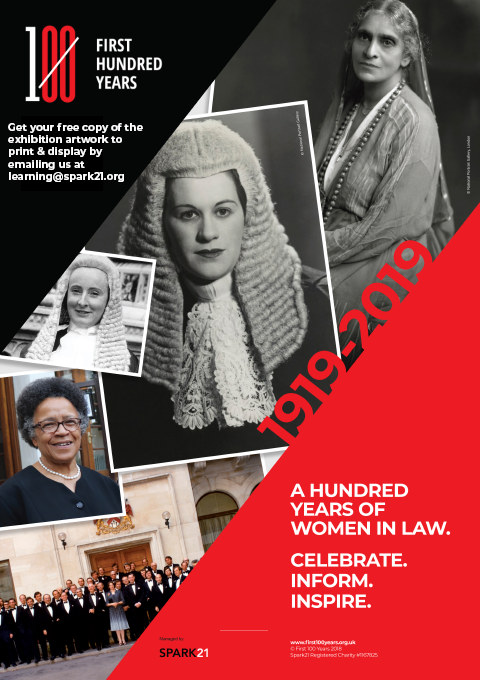 We have created a special exhibition that follows our timeline, marking the key milestones throughout the last 100 years of women in law. The artwork consists of ten pages, one for each decade of women in the law. The artwork is free to use for schools, libraries and universities and can be downloaded to print in whichever size and format is convenient. We also offer the artwork to law firms, chambers and businesses who make a donation to the project or become a corporate partner.
Reading list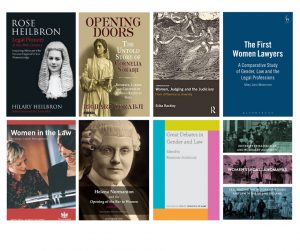 Want to read up more about women in the law? Please see our further reading list here.
Videos

We are building an archive of 100 videos of pioneering women in the law. These are free to use in order to educate and inspire about the history of women in law. We are releasing one a week in the run up to the centenary of the Sex Disqualification Removal Act 1919. To view and use our released videos, please see here or visit our youtube channel.
If you have any questions about resources, please do not hesitate to contact us on [email protected]