The First 100 Years project was born out of a great need to highlight the certain invisibility and struggles that women in Law – and indeed across a myriad of professions – have faced.
Since the Sex Disqualification (Removal) Act of 1919, when women were permitted to join professions for the first time, pioneering women have paved the way for future generations to strive, challenge and succeed in the same way that their male counterparts have always enjoyed.
SPARK21, our inaugural conference, has been established to not only celebrate the centenary of the 1919 Act in 2019, but to spark a 21st century debate on how far awe have come, and how far we have to go.
The day-long conference is being chaired by Dame Jenni Murray of BBC Woman's Hour, with confirmed guestnote speaker Dame Stephanie Shirley.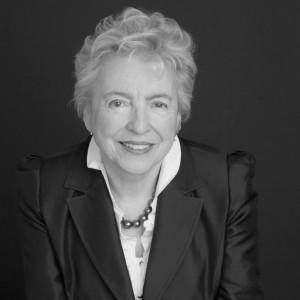 Dame Stephanie Shirley (DBE), a successful IT entrepreneur turned philanthropist, founded a pioneering all-women software company in the UK in the 1960s. It was ultimately valued at $3 billion and made millionaires of 70 of her team. Since retiring in 1993, her focus has been increasingly on philanthropy, concentrating on IT and her late son's disorder of autism:
Three things are needed to attract more women into the legal profession. Role models to inspire; sharing of best practices as to what is the most effective enabler for women in law; and women's self-belief to underpin their confidence. Obelisk's progress to-date and this important project ensures the next 100 years will be equally innovative.
Dame Stephanie Shirley; millionaire entrepreneur and philanthropist, is a confirmed keynote speaker at SPARK21
Dame Jenni Murray (DBE, OBE), best known for presenting Radio 4's Woman's Hour since 1987, received an OBE in 1999 for services to radio broadcasting, and was made a Dame Commander of the British Empire in the Queen's Birthday Honours list in 2011. A feminist with an unabashed approach to difficult subject matter, Murray is a published author and patron of several charities including the Breast Cancer Campaign and Family Planning Association. She is also vice-president of Parkinson's UK.
Hosted by Simmons & Simmons, 2nd November will see prominent figures in the world of Law and beyond coming together to honour the legacy of forerunning women and inspire the next generation on their career journeys:
The First 100 Years project is a fantastic initiative which we are very excited and proud to be part of. It is a great opportunity to highlight the history of women in law for those in the legal profession and for the general public. The project will allow us to celebrate the achievements of many highly successful and leading women who have paved the way for so many other women in Law over the last 100 years. Hopefully, they will be able to act as inspiration and role models for even more women as a result of this project.

2019 marks the 100 year anniversary of women being allowed to enter into the legal profession in the UK. Since becoming involved with this project, we have learned so much about the history of women in the law, much of which has been both surprising and inspirational. Having an understanding of the history in this area provides context for the way we work today and is important when trying to improve the future. Whilst so much has been achieved in terms of increasing gender diversity in law, there is still much work to be done and no one solution.

We are particularly excited about hosting the first annual First 100 Years conference at our offices. We see this as a great way of spreading the word about this fantastic, important project and bringing together interested people from across the legal industry – solicitors, barristers, academics, students etc. We are very much looking forward to 2nd November!
Dame Jenni Murray is chair of SPARK21 Photo credit: Charlie Forgham-Bailey
SPARK21 is also CPD-approved. Continuing Professional Development is a term used to describe the commitment to lifelong learning; a skill that is invaluable to all people across every segment of society.
Dana Denis-Smith, Obelisk's CEO and founder, said:
It's rare for 21st Century lawyers to have the chance to get together as a profession to reflect on and learn from our past. That's why SPARK21 is such an important and incredibly exciting conference. As we approach the end of the first 100 years of women in Law the time is now to gather the stories and the insights from our past, so we can start to shape a more positive future for women in Law. SPARK21 and the crowdfunding campaign are a great way for law firms to get involved with the First 100 Years and the relevant debates we are sparking as this centenary approaches.
The conference will run all day from 9:30-5:30pm, followed by a reception until 7:30pm.
You can reserve your place here.
We hope to see you there, for an unforgettable day!
First 100 Years Team